Online Reading Resources for Kids
Here are some FREE fun and interactive reading resources for the whole family to enjoy.
Sit back, relax, and read along.

Bridges is the ebook, audiobook, magazines, and video consortium for Iowa libraries. This service is available for Oelwein and
Fayette County resident card holders. Download the Overdrive app or the Libby app to your device and enjoy your FREE downloads today. Each card holder will have access to five (5) downloads a month. Click the Bridges icon and log in with your library card. Search under Kid Collection.

Hoopla is where you have access to ebooks, audiobooks, comics, movies, tv shows, and music to download to your device for FREE with your library card. No wait lists! Each card holder is limited to five (5) downloads a month. This service is available for every card holder from our library. Download the Hoopla app and start enjoying today.

Storyline Online is a free source to books narrated by celebrities. Click on the red box and pick a favorite.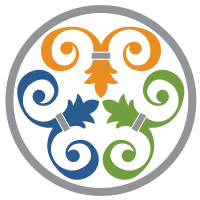 Check out the State Library of Iowa YS Goodreads page. Find book recommendations for youth through young adult books.
TumbleBook of the Day is a free source for animated books your child can read along with. A different book will be showcased each day, so check back often.