The Oelwein Public Library offers programs to further the library's mission to serve the needs of the community.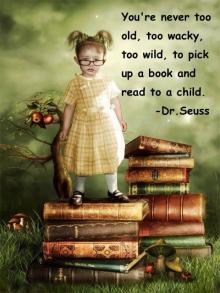 The Oelwein Public Library is offering an Online Story Time. This will be live with Miss Katie on the library's Youtube channel. Contact kschuelke@oelwein.lib.ia.us with any questions you may have. We will read a story and share fun activities. The next Online Story Time will be Wednesday, December 16th at 10:00 am. Join the fun!
For the Adults: The Oelwein Public Library is offering an Online Book Club via GoToMeeting with Deann. If interested, please contact Deann with your email address at dfox@oelwein.lib.ia.us or watch our Facebook page for the link to the GoToMeeting. Books chosen will be available online with Bridges or Hoopla or by hard copy checkout at the library.
October's selection was A Dog's Way Home by W. Bruce Cameron.
November's selection was Little Fires Everywhere by Celeste Ng.
January's selection will be The Mothers by Brit Bennett. Available for checkout the first week of January, 2021. Join the discussion on Wednesday, January 27th at 10:00 a.m.